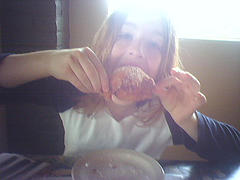 Really enjoyed my day.
Walked to downtown with Maggie and had a great brunch at Tommy O's.
Met Mike and saw Sin City (GREAT flick).
Walked home and stopped at the 'bucks on the way.
Saw my uncle Norman at my folks place and had really great
conversations.
All in all a great day.